charities
Charities are an essential part of the business mix, carrying out fantastic fundraising work, often in a tricky financial climate. This is why we are so proud to have worked with some of the best.
what it's all about
Boxharry understand the diverse and sensitive audiences that our Charity clients work with and we strive to create an interactive yet simple user journey across our websites that gets the users the information they need. We are proud of the work that these Charities do and want their websites to shine, just like they do!
case study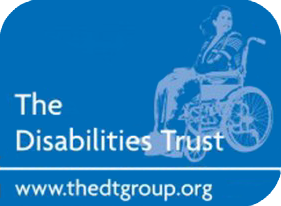 Name of company:
The Disabilities Trust
Boxharry brief:
Enhance our website to make it more flexible, responsive and mobile-first, as well as give the overall design a bit of a 'facelift' to make it look fresher and more contemporary.
What Boxharry did:
The team did a fantastic job of 'bootstrapping' our company website. They worked closely with us throughout the whole process, from recommending design templates for us to consider and explaining which associated elements would best suit our needs, to giving us plenty of time and support to test the new site via the staging server and training us up to use the new customisable elements after the new look went live. All this plus the project was delivered on time and on budget! We're thrilled with the result, and the new advanced features mean we have extra functionality to use in the future so we can continue to optimise the site ourselves.
Why you chose Boxharry:
Professionalism, quality of work, collaborative approach and great customer service.
Would you use them again:
Yes, without a doubt.
case study

Name of company:
The Scout Association.
Boxharry brief:
We needed a website where Scout leaders could find information about sites used by other Scout leaders, which would enable them to make informed choices when organising a trip abroad.
What Boxharry did:
Boxharry built a website that enabled leaders to search venues in each country. It also enabled them to add comments about existing campsites, as well as add new sites and reviews.
Why you chose Boxharry:
We needed a company with the expertise to deliver quickly that had high standards in design and functionality. They were also able to translate our business requirements into new, innovative ideas. Boxharry has always been able to deliver on time, exceeding all expectations.
Your experience of dealing with Boxharry:
It has always been a pleasure to work with the Boxharry team.
Would you use them again:
Due to centralisation, not at the moment, but we will when we are no longer able to deliver on time. I wouldn't hesitate to recommend them at all times.