Here's one of the recruiter's great paradoxes; the more successful your hiring campaign, the more manual, expensive application form data entry you and your staff need to do.
But there is a way to enjoy successful campaigns from the beginning to the end...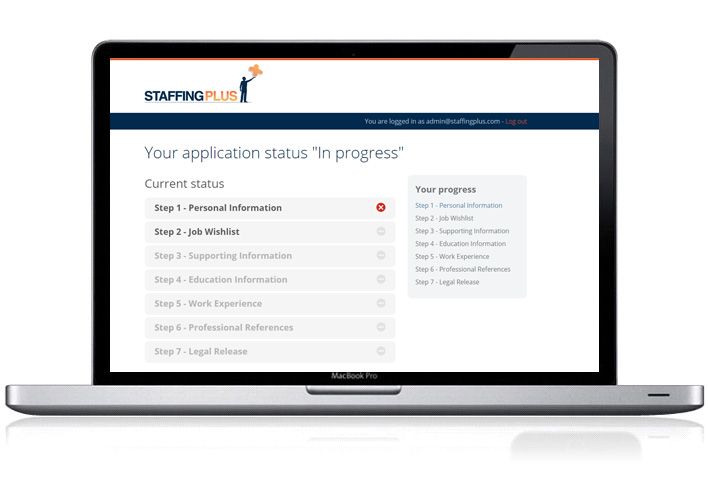 We build online application forms for recruiters
Boxharry build and host recruitment application forms that are packed with features, including progress saving, flagging missing information, and eSignature integration.
Take a hammer to manual CRM application data entry by upgrading your existing application forms to hosted, digital versions, freeing up your consultants to work more effectively by reducing repetitive, time consuming tasks.
Saving time and money
It's a very simple calculation to work out the cost effectiveness of online application forms; simply multiply the length of time it takes to process one form by the number you do in a year. Now imagine having to do no processing at all!

Quickly gathering compliance evidence
Applicants can rapidly upload copies of qualifications, id or permits, which are then attached to their application and sent straight through the the consultant.

Keeping an eye on progress
Digital application forms, like many services online, can be tracked and reported on. Get insight into candidates that have started, those that have finished, and those that have taken a bit too long and may need more help.

Getting happy candidates
No one really wants to fill out a long application form, so we make it easy by chunking the form down into small sections and providing 'save and return' features.
Integrations
The most effective online application forms are plugged directly into a back office CRM, allowing existing and new candidates to update their profiles, add documents to their libraries and fire off any internal workflows which have been set up. Our application forms integrate with a wide-range of recruitment CRMs - in fact, any system with a decent API. 

RT @TheWaveLeisure: Could you be a health walk leader? If you want to support and inspire others to get active through walking, then being …